Despite our best efforts to avoid high-pressure situations, we inevitably find ourselves dealing with them.  That's why Jeff Van Fleet (Lighthouse's President and CEO) wants you to know his philosophy on leadership under pressure.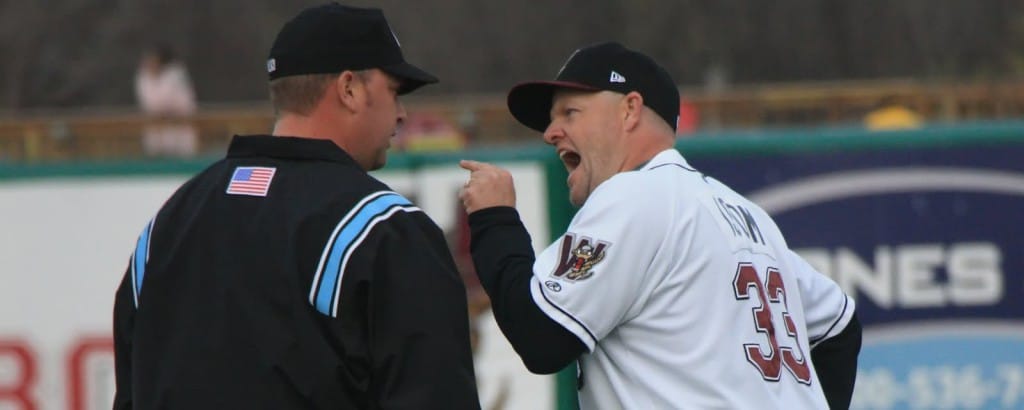 As a leader, people look to us to lead.  It's not the words we say, it's the way we act.
Most people will take their cue from us.

Most of us don't enjoy pressure situations, but despite our best efforts to avoid them, we often find ourselves caught up.  Maybe you've got too much to do in too little time, you made a mistake that severely impacted someone, you're placed into a difficult situation with an irate customer or boss, or you're dealing with an unexpected family crisis.  We rarely have a choice in the matter — except for how we react.
As a leader, people look to us to lead.  It's not the words we say, it's the way we act.  Most people will take their cue from us.  But what's perhaps more important is that, when the pressure is over, we can look in the mirror and be proud of how we handled things.
I was recently traveling and witnessed a situation "live in technicolor and Dolby surround sound".  An irate airline traveler was berating an American Airlines manager incessantly because he had been stuck in the airport for several hours.  He'd been trying to get rebooked on another flight, and thought he had been, but it turned out he only was on standby.  The airline manager (who, by the way was very pregnant) handled it very well, even though the passenger was "out of his mind" screaming at her.  Despite the fact that she wasn't responsible for this man's frustration, she stayed calm the entire time and successfully walked him out of the public area to minimize the chaos on the other passengers and make things right for him.  I don't know how it got resolved, but I was impressed with how calmly she handled the situation.
So, how do we keep our wits about us when things get crazy?  Frankly, taking a deep breath is a good place to start.  We need to stay in control of our emotions and defuse the situation, so we have to be conscious of our word choices, eye motion, and body language.  Be empathetic by putting yourself in their shoes and verbally acknowledge how they likely feel.  I imagine the American Airlines manager above took a similar approach by telling the irate customer something like, "I can understand why you would be so frustrated.  I would be too."  After you acknowledge their feelings, then attempt to understand the problem and clarify until you're sure you understand the issue, and attempt to resolve it if you can.  If you can't solve it immediately, tell them when you will follow-up, and be sure to follow-through as you promised.
All this being said, I also think it's important to set boundaries.  For me, two things are unacceptable: someone getting physical with you in any manner (touching, finger jabbing, etc.) and disrespectful verbal abuse (personal attacks of any kind).  If these happen, try to politely extract yourself from the situation.  Tell them that when they calm down, you are available to help them — but only after they calm down.
In the heat of the moment, it can be hard to remember all of this — so remember to breathe and stay conscious of your choices.  I'm definitely not perfect at this, so believe me when I tell you that I screw this up sometimes!  But when I do, I try to make sure I apologize for losing control.  Remember that your team, employees, and family aren't perfect, either — so be sure to create a safe place for them to be open, share their ideas and passions, and grow from their mistakes.
How do you respond to tense situations like these?  I'd love to hear your thoughts.  In the meantime, feel free to reach out if I can ever help you in any way.
Keep having fun,
Jeff Van Fleet
President & CEO,
Lighthouse Technologies, Inc.
Software Testing | Quality Assurance Consulting | Oracle EBS Consulting