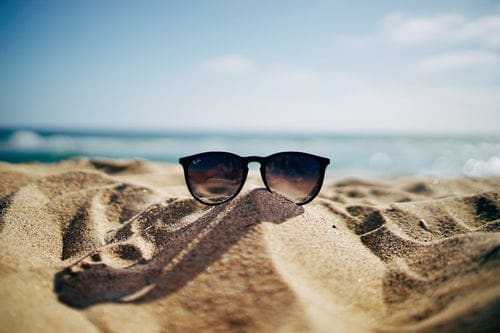 I hope this message finds you well and enjoying life. As many of you know, I spend a great deal of my time learning about leadership, observing others, and playing with these notions for myself. One thing I've learned is that regardless of where you are in your organization, you can be a great leader. You can lead at work, at home, at church, in your community, etc. We all have numerous opportunities to lead.
To be a leader, you have to step out and be willing to take a risk. You must be willing to state your vision. At Lighthouse, our vision is to be the most trusted partner for managing software system risk. We developed this vision many years ago and I am playing with it to see if it fully paints our current vision.
I'll be honest. I think building a vision statement is hard. It takes guts!! What if you are wrong? What if you didn't account for something?
Your vision statement isn't a step-by-step guide for how to run your business, but it does set the direction. Here are some qualities of a great vision statement 1:
Clear and Concise: It should be simple, easy to read and cut to the essentials, so that it can be set to memory and be repeated accurately.
Forward Focused: This is not focused on where you are, but where you plan to be.
Challenging: This should be a Big Hairy Audacious Goal (BHAG) 2.
Inspiring: Live up to the title of the document, and create something that will rally the troops and be desirable as a goal for all those involved in the organization.
What a Vision Statement Isn't 3
Don't confuse a vision statement with a road map for your small business's future success; it's not. What Bill Gates envisioned when he first started Microsoft was a personal computer in every home and business, not a series of steps for making that happen. One of Elon Musk's visions is that humankind will be able to travel to Mars and live there. While his company SpaceX designs and launches spacecraft intended to eventually make that happen, the spacecraft designs are not part of the vision statement.
That is to say, Mr. Musk did not need to have designed a craft before he chose to focus on the idea of travel to Mars; Mr. Gates did not have to include a plan for how his company was going to market and deliver a computer to every home when he created his vision.
The vision statement is not tied to the details.
Hopefully, by now, you're thinking – Hmmm. I think I'd like a vision statement. To help you along, here are some Vision Statements from real companies. As you read these, see if you experience their vision when you are interacting with these organizations:

Amazon.com – To be earth's most customer-centric company; to build a place where people can come to find and discover anything they might want to buy online.
Cradles to Crayons – Provides children from birth through age 12, living in homeless or low-income situations, with the essential items they need to thrive – at home, at school and at play
DHL – To be The Postal Service for Germany and The Logistics Company for the World
Nike – Bring inspiration and innovation to every athlete* in the world. (*If you have a body, you are an athlete.)
Patagonia – Build the best product, cause no unnecessary harm, use business to inspire and implement solutions to the environmental crisis
Starbucks – To inspire and nurture the human spirit — one person, one cup and one neighborhood at a time
Daybreak Dayton – A safe home for every child
It's exciting to think about my vision and where I want Lighthouse to go, but a vision doesn't have to be at the corporate level. Even if you aren't a CEO, you can create a vision for your team! I know how powerful having a vision for your company can be, so I was surprised to learn that many organizations don't have a vision statement at all. Even more surprising, many CEOs and other business leaders at companies that have vision statements can't state what they are. Having a vision is paramount to everyone understanding the why behind their jobs and where the future of the organization is heading. Everyone wants to be involved in an organization that has a clear direction … and stating a vision is the first step in that process.
I'd love to hear from you on the value of a good vision statement. Does your company have one? Does your team have one? If you had one, would it help you and your teammates to 'row together'? Would it help you in your planning activities? Would it help you communicate to your team and your boss about what you are trying to accomplish?
Keep having fun,
Jeff
1 Adapted from Projectmanager.com – Best Practices for Writing a Vision. Note – this is a great reference for helping you build an organizational Vision Statement.
2 Jim Collins and Jerry Porras first coined the term BHAG (Big Hairy Audacious Goal) in their 1994 book entitled Built to Last: Successful Habits of Visionary Companies.
3 Excerpted from The Balance Small Business – Vision Statement Definition With Vision Statement Examples